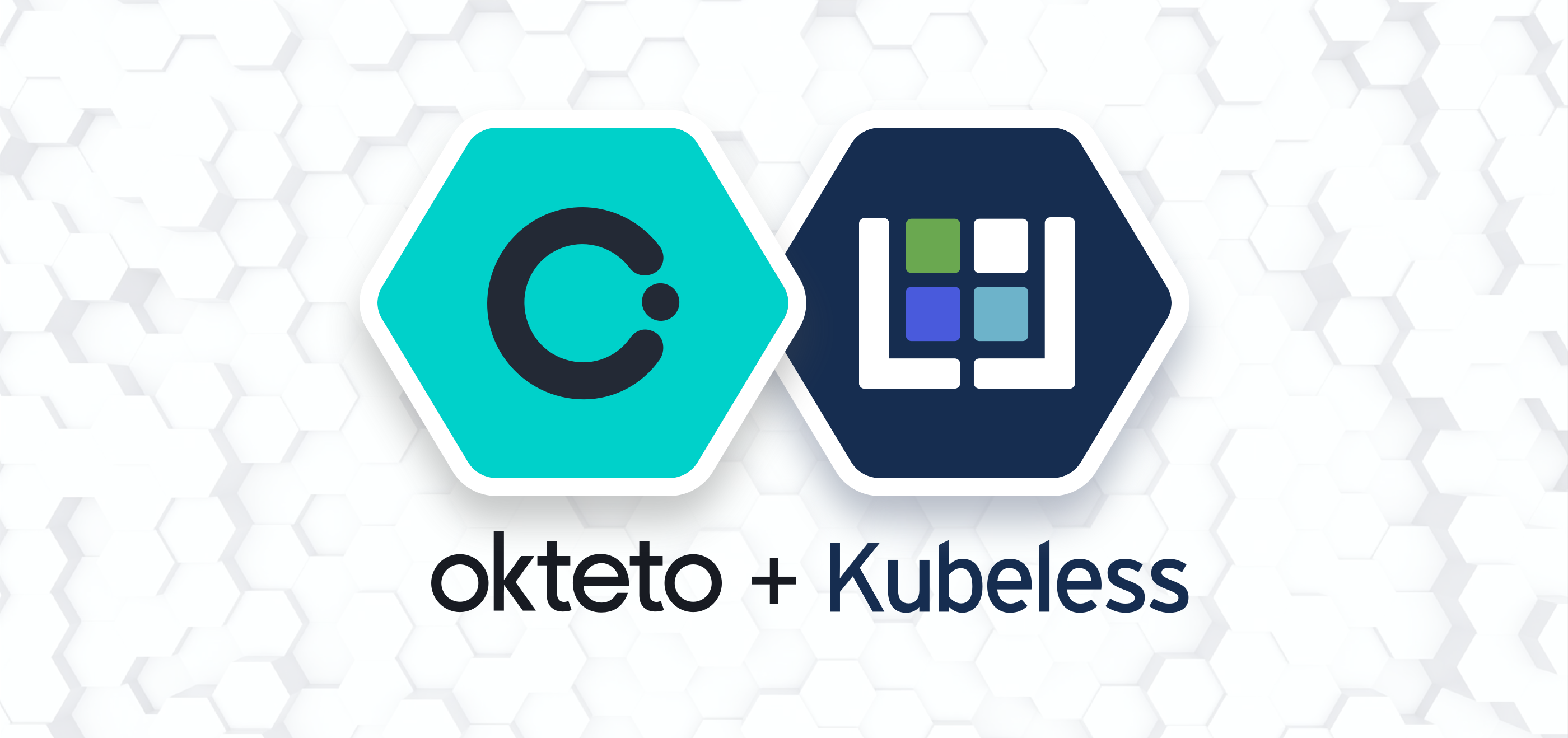 I'm a huge fan of serverless programming. I just love the simplicity of writing a small piece of code, running a command, and have it available on demand. Last year I spoke at Kubecon's Serverless Practitioners Summit about my experience around building functions with OpenFaaS, and how you can leverage Okteto to make it even easier (a version of that talk is also available as a guest post in the OpenFaaS' blog, if you prefer that format).
I had a lot of great conversations after that talk. In one of those, someone asked me if okteto could also work the same way with Kubeless. I wasn't familiar with Kubeless at the time, but I remember saying that as long as Kubeless "spoke Kubernetes", it should work. Someone reminded me of that conversation the other day, so I decided to try it out. And, spoiler alert, it does!
In this post, we'll talk about how to install Kubeless in your cluster, we'll deploy our first function, and then we'll use okteto to quickly iterate on a a second version of the function directly in our Kubernetes cluster.