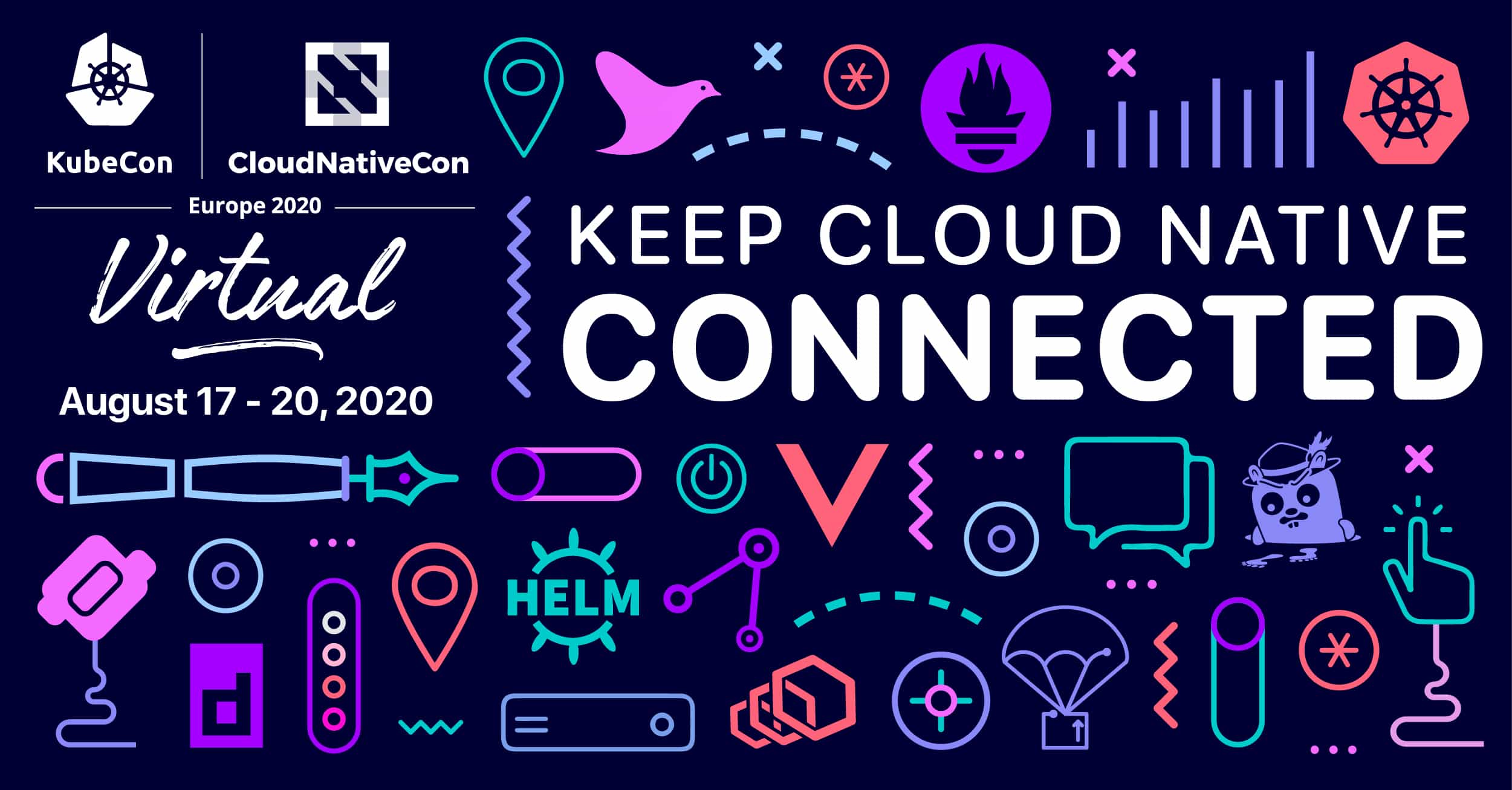 This year, KubeCon CloudNative Europe is going virtual. Speakers from all over the world have spent the last month or so recording talks on everything Kubernetes and Cloud Native, and starting August 17, the community will gather virtually for 4 days to share and discuss.
Come to our Talk!
This year I'll be giving a talk titled WebAssembly + OpenFaas, the Universal Runtime for Serverless Functions as part of the Serverless Practitioners Summit Europe 2020 - a KubeCon day zero event. This is a full-day event where the serverless community gets together to talk about best practices, use cases and ideas around Serverless programming in a Cloud Native Context.
I spoke at this event last year and I had a lot of fun, so I'm super excited to be back. This year the event will be virtual (like the rest of KubeCon), so I already recorded the talk. Which means that I'll be free to interact with the audience while the talk is happening 😎. This is the first time I do a talk with this format, and I'm pretty excited to see how it turns out.
We got some pretty good feedback from the community on the demo we're doing, so looking forward to hearing what you think. See you there!
Our Favorite Talks
There are hundreds of talks this year, and if last year's KubeCon is any indication, all of them are going to be high quality. Iñaki and I put together a list of the talks we are looking forward to, in case it helps you plan your KubeCon experience:
Keep in mind that even though all the talks will be available in YouTube later on, the speakers will be present during the streaming, answering questions and talking more about the topic at hand, so it's worth being there real-time.
Which talk are you looking forward to the most? Let us know, and see you at KubeCon CloudNative Europe virtual 🌐!