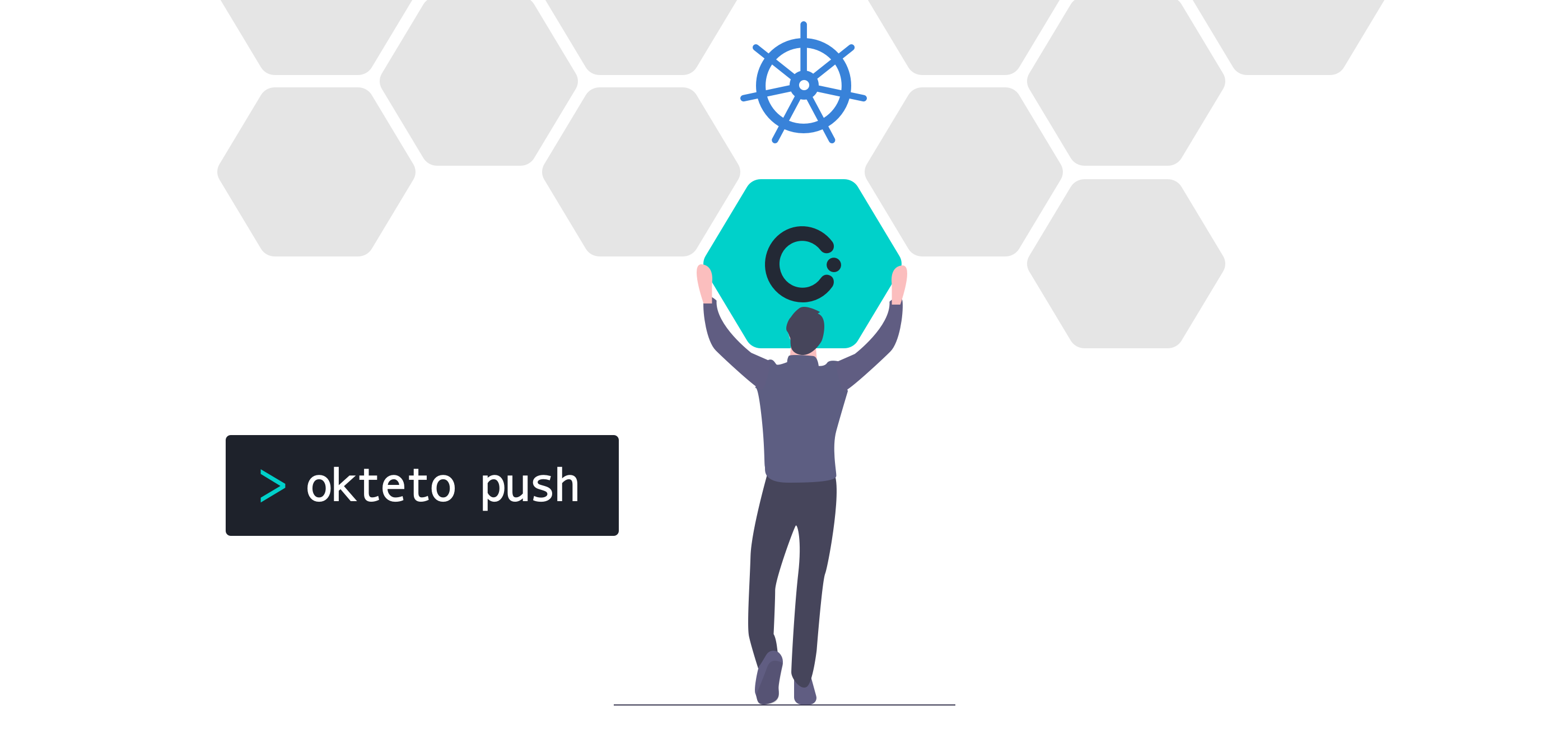 We've been talking to a lot of developers since we started building Okteto. Every team has very unique challenges, but one that came up pretty regularly was how long it takes to ship a line of code from the developer's IDE to Kubernetes. Teams either have to do everything manually (build, tag, push, redeploy) or push their changes to CI/CD service and wait for ages until their changes are processed.
Either way, your flow is broken by the time your changes are deployed and your productivity takes a nosedive. This got us thinking. Why do developers need to understand the entire build-deploy infrastructure to validate application-specific changes? 🤔
We are thrilled to announce Okteto Push, the fastest way to push your code changes to Kubernetes. A single command to automatically build, push and update your applications directly in Kubernetes.